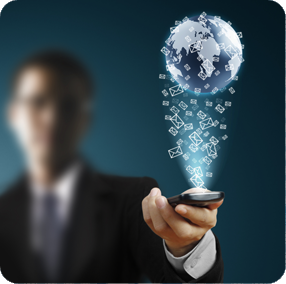 Telecom Services Auditing
Our telecom services practice starts with an audit of all carrier services. Once we have a summarized telecom inventory report we can identify any network surplus or deficiencies.
A good diagram of your network and this inventory report identifies providers, circuits ID's, phone numbers and is instrumental with cost negotiations and troubleshooting technology outages.
This practice has proven time and time again to be an excellent tool for finding monthly saving for our client's operational budget.
Telecom Services  Selection and Pricing
Putting the inventory of services out to bid can be a simple but diligent process.  Pricing & telecom services selection is based on real time data provided from all carriers.  Our database of telecom serviceability allows our team of telecom services professionals to quickly respond to your project inquiries & initiatives.
Ordering Telecom Services & Project Management
Negotiating contract term, price and legalities of the commitment between the telecommunications provider and our client is the core purpose of our business.  Once the contract is executed, it is assigned to an internal order coordinator to ensure the progression of the order, coordinate installation and follow up with the customer on completion of order for any billing questions.
Product Support
After the telecom services have been accepted, we are always available providing customer support. Our team has the necessary resources for submitting trouble tickets on any service or billing related issue.  Our goal is to ensure the expectations we set are met from start to finish.
<div class="newApiHead">Carrier Services Quote</div><!-- [et_pb_line_break_holder] --><div class="clearfix" id="smallApi" style="margin-top: 0px;"><!-- [et_pb_line_break_holder] --><div style="padding-top: 10px;" align="center"><form action="https://www.cloudbackers.com/geoquote-cloudbackers/geoquote_step2.php" method="POST" name="Calculate" onsubmit="return checkInput(this)"><input type="hidden" name="RefID" value="$RefID"> <input type="hidden" name="RefererPage" value="$RefererPage"> <input type="hidden" name="version" value="$version"><!-- [et_pb_line_break_holder] --><table border="0" cellspacing="0" cellpadding="3"><!-- [et_pb_line_break_holder] --><tbody><!-- [et_pb_line_break_holder] --><tr><!-- [et_pb_line_break_holder] --><td><select class="pulldownfix" name="service_type"><option selected="selected" value="D">High Speed Internet Access</option><option value="V">Voice (SIP/LD/Local/VoIP/POTS)</option><option value="I">Integ. Accs (Voice/Data/Flex/PRI)</option><option value="M">Networks (MPLS/VPN/WAN/P2P)</option><option value="N">Cloud Svcs. (Firewall/Collocation)</option></select></td><!-- [et_pb_line_break_holder] --></tr><!-- [et_pb_line_break_holder] --><tr><!-- [et_pb_line_break_holder] --><td><input class="fieldfixA" type="text" maxlength="50" name="quoteFirstName" size="17" value="First Name" onfocus="if (this.value == 'First Name') { this.value=''; }" onblur="if (this.value == '') { this.value='First Name';}"> <input class="fieldfixA" type="text" maxlength="50" name="quoteLastName" size="17" value="Last Name" onfocus="if (this.value == 'Last Name') { this.value=''; }" onblur="if (this.value == '') { this.value='Last Name';}"></td><!-- [et_pb_line_break_holder] --></tr><!-- [et_pb_line_break_holder] --><tr><!-- [et_pb_line_break_holder] --><td><input class="fieldfix" type="text" maxlength="60" name="quoteCompany" size="41" value="Business Name" onfocus="if (this.value == 'Business Name') { this.value=''; }" onblur="if (this.value == '') { this.value='Business Name';}"></td><!-- [et_pb_line_break_holder] --></tr><!-- [et_pb_line_break_holder] --><tr><!-- [et_pb_line_break_holder] --><td><input class="fieldfix" type="text" name="quoteEmail" size="41" value="Email Address" onfocus="if (this.value == 'Email Address') { this.value=''; }" onblur="if (this.value == '') { this.value='Email Address';}"></td><!-- [et_pb_line_break_holder] --></tr><!-- [et_pb_line_break_holder] --><tr><!-- [et_pb_line_break_holder] --><td><!-- [et_pb_line_break_holder] --><table id="installPhone" width="200" border="0" cellspacing="0" cellpadding="0"><!-- [et_pb_line_break_holder] --><tbody><!-- [et_pb_line_break_holder] --><tr><!-- [et_pb_line_break_holder] --><td><!-- [et_pb_line_break_holder] --><div style="margin-right: 0px;" align="left"><span class="standardwhite11">Install Phone</span></div></td><!-- [et_pb_line_break_holder] --><td nowrap="nowrap"><!-- [et_pb_line_break_holder] --><div align="left"><!-- [et_pb_line_break_holder] --><table width="75" border="0" cellspacing="0" cellpadding="0"><!-- [et_pb_line_break_holder] --><tbody><!-- [et_pb_line_break_holder] --><tr><!-- [et_pb_line_break_holder] --><td><input class="fieldstandard" onkeyup="javascript:if(Calculate.npa.value.length == 3) { Calculate.nxx.focus(); };" type="text" maxlength="3" name="npa" size="3" value=""></td><!-- [et_pb_line_break_holder] --><td><input class="fieldstandard" onkeyup="javascript:if(Calculate.nxx.value.length == 3) { Calculate.xxxx.focus(); };" type="text" maxlength="3" name="nxx" size="3" value=""></td><!-- [et_pb_line_break_holder] --><td><input class="fieldstandard" type="text" maxlength="4" name="xxxx" size="4" value=""></td><!-- [et_pb_line_break_holder] --></tr><!-- [et_pb_line_break_holder] --></tbody><!-- [et_pb_line_break_holder] --></table><!-- [et_pb_line_break_holder] --></div></td><!-- [et_pb_line_break_holder] --></tr><!-- [et_pb_line_break_holder] --></tbody><!-- [et_pb_line_break_holder] --></table><!-- [et_pb_line_break_holder] --></td><!-- [et_pb_line_break_holder] --></tr><!-- [et_pb_line_break_holder] --><tr><!-- [et_pb_line_break_holder] --><td height="20"><!-- [et_pb_line_break_holder] --><div style="padding-right: 5px; margin-bottom: 0px;" align="right"><input type="submit" value="continue"></div></td><!-- [et_pb_line_break_holder] --></tr><!-- [et_pb_line_break_holder] --></tbody><!-- [et_pb_line_break_holder] --></table><!-- [et_pb_line_break_holder] --></form></div><!-- [et_pb_line_break_holder] --></div>
Below is a sample of the major brands that we represent: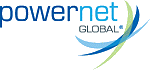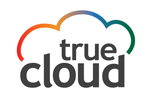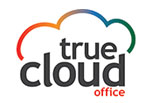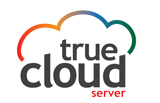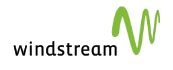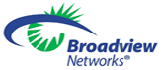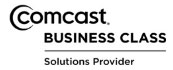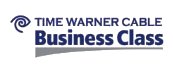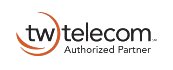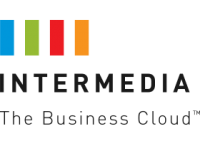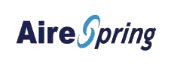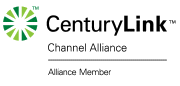 Request a quote online (fill in the form to the right) or if you would like to schedule an appointment to discuss your business's evolving communication needs, please give us a call today at 303-887-3747!