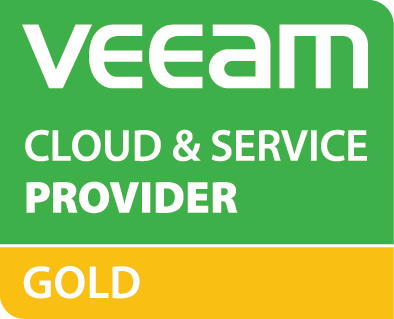 Veeam® delivers powerful and reliable features and functionality to help you avoid the risk of catastrophic data loss.
With Veeam Cloud Connect, you get:
Hosted offsite backups:
Get your backups offsite to a hosted cloud repository through a secure SSL connection with no additional Veeam licensing required.
Complete visibility and control:
Access and recover data in hosted backup repositories directly from the backup console; track cloud repository consumption and receive reminders for hosted storage renewals.
A modern backup architecture:
Leverage Veeam's modern backup technology, including Backup Copy jobs with Built-in WAN Acceleration, forever incremental backups, GFS (grandfather-father-son) retention policies and more — all built into one product.
End-to-end encryption:
Rest easy by encrypting all data at source (before it leaves your network perimeter), in flight and at rest, without negatively impacting the data reduction ratios of built-in compression and WAN Acceleration.

Veeam Cloud Connect integrates backup repositories (called cloud repositories) directly into the Veeam backup console:
Simply click "Add Service Provider" and enter the credentials Backup Specialists provide.

The repositories appear in your backup infrastructure.

That's it! There's no VPN, no separate console, and therepositories work like other backup repositories – except they're available even if the primary backup or data center is lost.
For more information fill out the form today: